What You Should Know About CNC Computer Sign Carving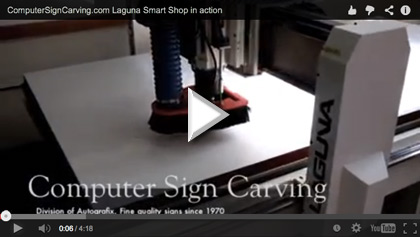 CNC sign carving uses Computer Numerical Control This computerized routing system can mill up-down-left-right and any angle or curve you can design. It's incredibly precise, repeatable, and fast.
We can take your design and cut it out or carve it with our Laguna  5′ x 10′ SmartShop II. Signs can be made out of mutiple panels so size can be customized to the project.
One of  the best materials we work with is HDU (high density urethane).

Less Dust- More Chips for a better working environment.
Environmentally Friendly
Lasts Up to 10 times longer than wood.
Closed Cell Structure – Won't absorb anything
Will not crack, rot or peel due to exposure to weather.
Easily cut or machined with standard HSS cutting tools.
Meets flammability burn test requirements of ASTM D-1692-74, Far 25.853, Mil-P-26514 & ASTM D635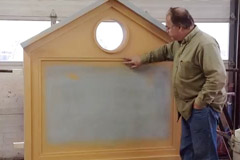 The flexibility of computer-controlled
carving allows complex designs to
be produced without breaking the budget.